Browse our Hardwood Flooring brands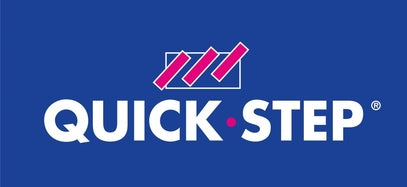 Quick-Step hardwood floors are engineered wood floors made up of three layers of solid wood, covered with a protective finish. Thanks to the careful selection of raw material and a perfect control of the moisture content of the wood during the...
More information
Why Hardwood Flooring?
Elegance & Style
Our hardwood flooring is the direct resemblance of elegance, style, and taste. Our hardwood collection are carefully selected by experts and designers to stay ahead of the flooring trend.
Extremely Durable
Hardwood flooring offers durability and stability that is ideal for various applications including both residential and commercial. They can be polished times after times for that brand new flooring feel.
Sustainably Harvested
Our products are sourced from sustainable forests across the world where the conditions for tree growth and quality wood grain production for our hardwood / timber floors are just right.
About Hardwood Floors
Hardwood flooring is a traditional flooring solution, and it is best known for its durability and resilience against time. Not only is hardwood flooring elegant, it is also extremely durable and has a very long lifespan.
Timber Flooring has been used through the ages across the world and has recently seen a resurgence across Europe and Australasia. Our hardwood is sourced from renewable forests and we procure high quality timber to ensure quality levels are met.
In a nutshell, timber floors are as real as they get. For more comprehensive information, check out our buyers guide to hardwood flooring.
Grab your free samples
Order your free samples and get it delivered to you, or simple come pick up in store.
We have a large selection of real timber floors, simply browse our online catalogue and pick the samples you like.
↓

Browse timber floors