About Quick-Step Laminate
Quick Step laminate flooring is all about the technology that makes the laminate wood floors so durable as the style that makes them so distinctive. From the revolutionary locking system that helps prevent water damage to our ScratchGuard™ Advanced Finish Protection that defends against everyday wear. With Quick Step laminate flooring, you can create a truly extraordinary room and fully enjoy it.

Innovation is what makes Quick Step Laminate such great products, from the V-Groove system, to the exclusive "click to install" system which offers 3 easy ways of assembling the laminate floor. Quick Step laminate also offers an innovative range (the Impressive range) that has great water and moist resistance, which is designed for bathroom use.
​
Browse other Quick Step flooring solutions.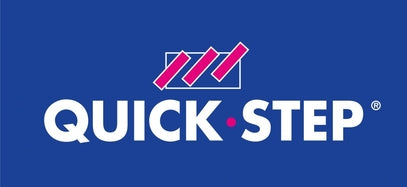 Classic range
Creo range
Eligna range
Impressive range
Majestic range
Perspective Nature range